Last Updated on
CBD oil and other CBD products have seen a definite increase in popularity over the last few years.  This is all for a good reason, as CBD has a lot of positive benefits such as; pain relieving, aiding in anxiety and depression, helping with relaxation and sleep, and many others.  A lot of people around the world rely on CBD for the relief of chronic ailments; in fact, there are probably a lot more positive things we don't even know about CBD.  For example, what is a D8 CBD flower?
D8 CBD Flower
A D8 CBD Flower is actually just a hemp flower that has Delta-8 added into it in order to make use of its benefits.  Delta 8 does occur naturally in cannabis plants, but only in small amounts.  In fact, it is usually less than 1%.  Therefore, cannabis growers have to add the Delta 8 into the hemp flower.
How is Delta 8 Added into the CBD Flower?
The D8 CBD Flower is made through a process called "isomerization."  Isomerization is the chemical process of a compound being transformed into any of its isomeric forms.  In simpler terms, it is turned into forms with the same chemical composition, but with different structures.  Therefore, it now has different physical and chemical properties.
After the Delta 8 substance is made from the CBD, it is then formed into a distillate and it is the distillate that is added to the flower.  There are many different methods for this process such as dipping, lightly spraying, and dusting.  Some manufacturers even combine some of these methods.
 Benefits of D8 CBD Flower
There are lots of benefits of using a D8 CBD Flower, such as:
It is faster acting and you can receive the psychoactive benefits in a few minutes
Due to the faster reaction, Delta 8 can easily be made into small doses; therefore, you can get a better idea of your limit.
Some believe that it is a more balanced experience
It is thought to be easier to find than D9
The D8 CBD Flower can offer a lot of benefits to those who use it.  However, it is important to take into account your limits and buy from a reputable seller.  Always be responsible when using CBD products, as everyone reacts to stimuli in different ways.  What might work well for you, may not work well for others.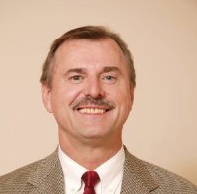 Author bio – My name is Frederick Grimes and I am the Digital Marketing Specialist/Developer for Dr Strains CBD. I am an accomplished individual with a range of skills in data analysis, social media, search engine optimization (SEO), and email marketing, and I enjoy using my skills to contribute to the exciting technological advances that happen every day at Dr Strains CBD. I graduated from the University of Central Florida in 2016 with a Bachelor's Degree in Communications.